Professional Photographic Prints
---
With the use of professional Noritsu and Chromira printers, combined with the highest quality Kodak and Fuji Crystal Archive Pearl paper, myphotopipe.com offers you the most focused and consistent, professional results available in the industry.
---
 Professional
---
With the use of professional Noritsu and Chromira printers, we offer the highest quality photographic prints on four different surfaces – lustre, matte, glossy, and pearl (metallic).
 Precise
---
Our printers are carefully monitored and calibrated to generate the highest quality silver halide prints (also referred to as c-prints or RA-prints).
  Variety
---
With dozens of standard sizes and four finishes, our catalog has over 1,000 print size-paper combinations.  And we can  even print custom sizes – just ask us how!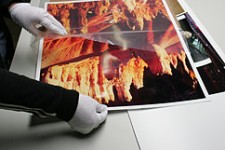 Professional Prints
Our Noritsu and Chromira professional printers, combined with the highest quality Kodak and Fuji Crystal Archive Pearl paper, offer you the most focused, consistent, and professional printing results available in the industry.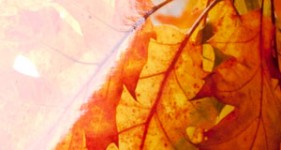 Paper Options
We offer a variety of paper options and surfaces for your prints, including Fujicolor Crystal Archive Digital Pearl Paper and Kodak's high-quality Lustre, Glossy, and Matte surfaces.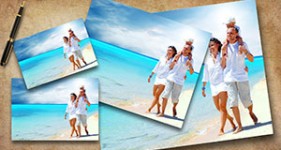 Standard Print Sizes
From 2.5 x 3.5 inch wallets to 12 x 18 inch prints, our small print sizes are perfect for sharing with family and friends, displaying in table top frames, or hung on walls in small areas.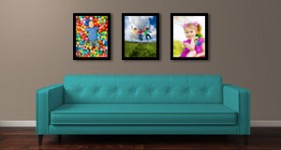 Wall Prints
With sizes 13 x 19 inches to 30 x 40 inches, these wall-sized prints are just the right size and with quality to perfectly display beautiful views and images from vacation getaways, memorable visits, and once in a lifetime experiences.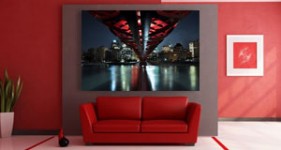 Large Format Prints
Silver halide prints on Kodak and Fuji Crystal Archive Pearl papers with sizes larger than 30 x 40 inches and up to 48 x 96 inches.  Still not large enough?  Contact us for larger size options!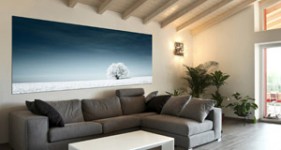 Panoramic Prints
Panoramic print sizes up to 48 x 96 inches!
Great for landscapes to cover large wall surfaces and fun to print your vacation and destination images to show where you've been! We offer many panoramic options for 1:2 and 1:3 aspect ratios in all surfaces. Sizes start at 4×8 and go up to 48 x 96. We can also print custom panoramic sizes. Please call our customer service representatives and they can provide assistance to create your custom panoramic product.
F.A.Q.
Can you print multiple images on a print?
Yes, in our ROESpro software, we offer several templates for aligning multiple images on one print. From 3 image triptychs to a grid of up to a 12 up 6×6 grid on a 24×30 print.
Can you print custom sizes?
Yes, you can order custom sized prints by creating a file to fit the product that is the next size up, then placing your image in that larger canvas. For prints larger than 13×19, you can request trimming of the excess area. For smaller prints, your print will arrive with the blank area that you can then trim to your image.
Do you offer volume discounts?
In ROES, you will see the price reflected that's based on larger quantities of a single image being printed multiple times. If you have multiple images, you may consider ordering from our Package Prints catalog which offers 8×10 units (8x10s with several print configurations of the same image like 2-5x7s or 8 wallets. Also called package "sheets"). Package prints are a low .99 every day with a minimum order of 30 sheets.
Do you offer samples of your paper?
Yes. At this time, you can call the lab and we will be happy to ship you a paper sampler pack for free.
What paper surface should I use?
Paper preference can be a personal choice so we invite you to request one of our paper samplers or stop by to view our paper surfaces. In general, Lustre is our most popular surface for all around use and portraits. It's favored by wedding photographers and other professionals. Matte is our second most popular. Glossy is used more in commercial applications and the metallic (Fuji Crystal Archive Pearl) is a special effects paper that is more printed for brilliant, colorful landscapes like HDR imagery, fine art and some commercial images.
Do you print wallets? What about die cut wallets?
We offer wallets in various forms. From a 2-up 4×6 wallet (two wallets printed on a 4×6 print for lower volume), to an 8-up wallet sheet. We do offer die cut wallets on an 8-up sheet.
Do you offer imprinting or put text on photos, like my studio name for example?
While we cannot put text directly on your image, we do offer text in the borders of the folio prints and some design templates available in the ROESpro. You may also put your studio name in the backside printing area that is offered at check out.
Do I need to upscale my file before sending it to you?
We recommend letting us handle the up-scaling. As long as you provide us with at least a 2000×3000 pixel file from at least a 6 megapixel camera, then we are golden! ROES will let you drag your original file into the size template of your choice to choose your crop. Then once we receive the order, our software will upscale as necessary.
What file formats do you print?
We can accept JPEG or TIFF files but they must be RGB mode, uncompressed, and 8 bit files.
How big does my file need to be?
Our minimum file recommendation is 3000 pixels on the longest side. The rule of thumb is 300 pixels per inch of photo printing (resolution of 300).
Can you print nude images?
We do process boudoir photography and have several clients who specialize in this. Our policy is to reject photography where there is purposeful contact with the genitals' or where the primary focus of the image is the genital area.
Are your prints inkjet?
Our photographic prints are actual photographic prints made with the silver halide process using light sensitive papers in four surfaces. The fine art prints are ink jet or Giclee prints.
How big can you print?
We print up to 48"x96" on all four photographic surfaces and up to 40×60 on fine art and flat canvas.
What is Lustre?
Lustre can best be described as an in-between of Matte and Glossy. It has a slight sheen with a very subtle texture and it's highly fingerprint and scratch resistant making it our most popular surface.
Is there writing on the back of your prints?
On photographic prints up to 12×18, there is some light printing to identify your order, frame number, and copyright information if you have chosen that option. Kodak paper also has a watermark for their brand on the back of the paper. Photographic prints over 12×18 for Lustre and 12×36 for the other surfaces do not have any printing on the back of the paper.
What is the turnaround time for prints?
Lustre and Matte prints have a two business day turnaround in house. Glossy and Metallic/Pearl have a three business day turnaround. Color correction service adds one day to production. Production turnaround times are based on a receipt of your order by 9 am EST. Receipt after 9 am EST will put your order into the next business day's production que.
Do you offer rush services? Can I wait for my prints?
While we do offer rush services, we advise calling to arrange for rush services on your intended order. Often we can offer options for speedier turnaround without incurring rush fees based on our current workload in production and availability. We do not offer a "print while you wait" service, however, we always try to print your order as fast as possible with no delays. Also, please note that we do make special exceptions for certain occasions like funerals and memorial services. Please call customer service and we will be able to assist you.
Can you retouch my image before printing?
At this time, we do not offer retouching in house. We can recommend several options and services if you would like to call us.
Can you color correct?
Yes, we do offer color correction on your order that is an option on the checkout page. The service is $1.00 per image, per order and allows us to individually check your file for resolution, color balance, sharpness, density and overall quality. Our color correction service is not automated and performed by experienced technicians who will contact you if necessary for any questions regarding your images.
Can you examine my files before printing?
We will be happy to take a look at your files before printing. Please call customer service and we will tell you how to send them to us.
Order Now